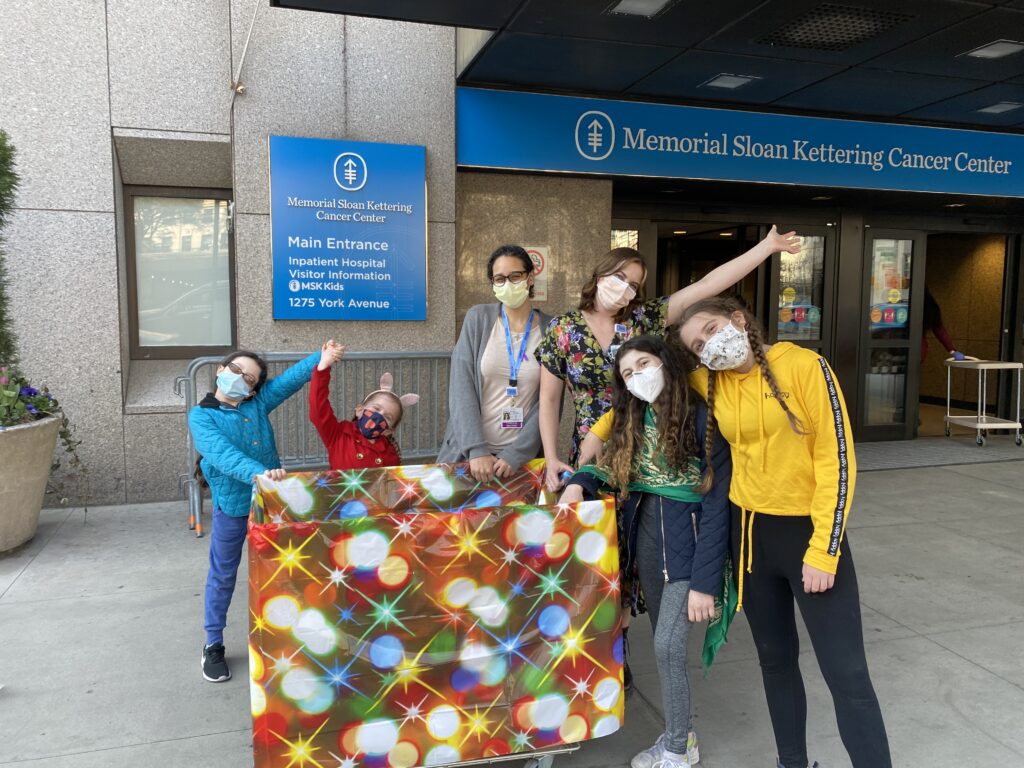 Easter Gifts at MSKCC
The KCCF team delivered gifts bags with special Easter treats and toys to kids at Memorial Sloan Kettering Cancer Center. Holidays are tough in the hospital, but we do what we can to help!
Moise Safra Center Event
We were joined by 40 kids and their families at the Moise Safra Center to make Crazy Socks Gift Bags for kids battling cancer. They made over 250 gift bags and donated supplies to make more!
Crazy Socks with PS 183
Families from P.S. 183 joined us for a school-wide Crazy Socks event. Bonus: A group of students met with Elana and Sabrina on Zoom to make beautiful cards with words of encouragement for the gift bags.