Koenig Childhood Cancer Foundation is a children founded and led organization. The mission of the foundation is to provide life-saving financial and emotional support to children who are struggling to survive cancer and empowers all children to participate actively in philanthropy.

Elana's Story
After one and a half years of living in the hospital, nine cycles of chemo, 15 surgeries, endless needles, emotional and physical pain, on my last day of chemo, I was the happiest person in the world. But when I looked around the hospital at every kid who was suffering, I realized that other children are going through the torture that had just ended for me. I decided to start my foundation—Koenig Childhood Cancer Foundation—with my sister and family, and we have been giving back and helping other children diagnosed with cancer so that they can be spared the pain that I felt.
Our Impact
Through the support of your generous donations and gift giving contributions, the KCCF is able to provide much needed supplies and care packages to families in need of your support. Check out our impact below:
make a donation
Koenig Childhood Cancer Foundation
Calling all volunteers!
KCCF is operated completely by volunteers, and we can always use more help. Whether you're a kid full of ideas, a professional looking for meaningful volunteer work, or a student looking for nonprofit experience, we welcome people from all walks of life.
Payable to:
Koenig Childhood Cancer Foundation
Mail to:
1175 York Ave., Suite 15E New York, NY 10065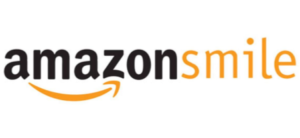 Koenig Childhood Cancer Foundation
Koenig Childhood Cancer Foundation, Inc is exempt under Section 501(c)(3) of the Internal Revenue Code. All donations are tax-deductible. The foundation was incorporated on February 21, 2020.

Our EIN: 84-489-2279