Crazy Socks
Crazy Socks is KCCF's signature gift bag event, inspired by founder Elana Koenig's personal experience undergoing cancer treatment. While battling a rare bone cancer called Ewing's sarcoma, Elana decided she was tired of grey hospital socks. Four years later, she's determined to change that experience for other kids fighting cancer.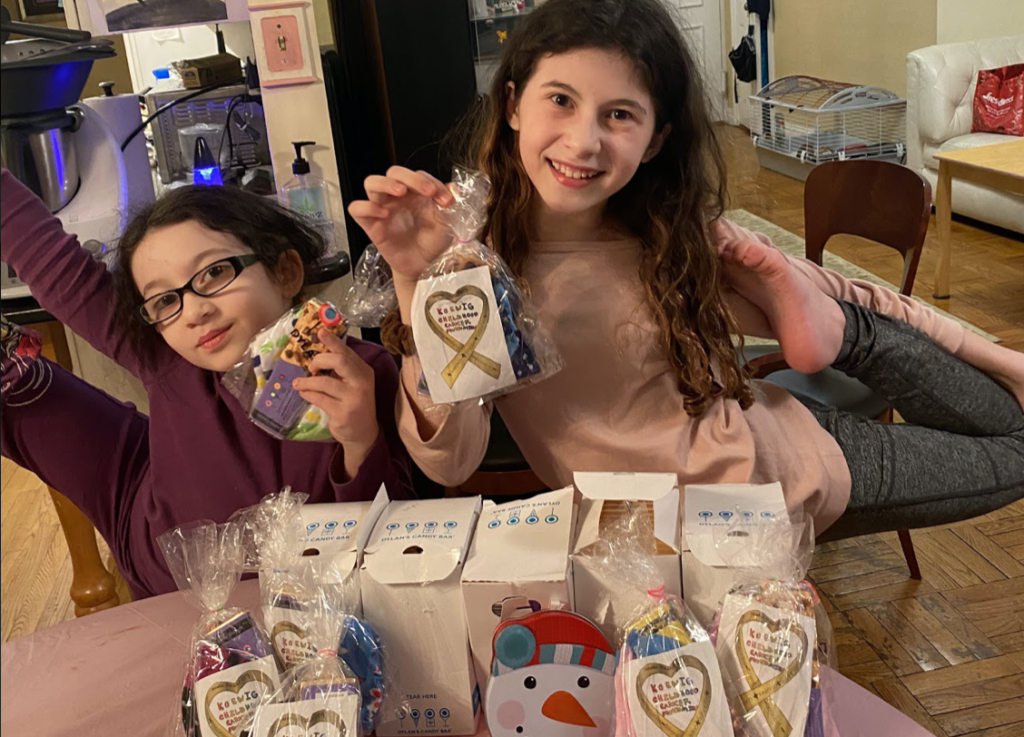 Why socks? They're warm, colorful, and reassuring. It's a simple way to make a child feel more comfortable during cancer treatment.
Today, KCCF and our partners have put together hundreds of gift bags that include "crazy," non-slip socks ― along with other thoughtfully chosen treats, toys, and messages of encouragement.
The Crazy Socks Gift Bags are usually delivered to local hospitals in New York, but sometimes they travel as far as Azerbaijan, Israel, and Turkey!
We've hosted Crazy Socks with a variety of groups and organizations, including Gay for Good NYC, PS 183 Elementary School, the Moise Safra Center, the Ramaz School, and more. If you're interested in joining KCCF for a Crazy Socks event, please contact us!
Every Crazy Socks event starts with a moving presentation from Elana. She has become an expert public speaker and advocate for children battling cancer! Click here to learn more and book her for a speaking engagement.
Crazy Socks is virtual too!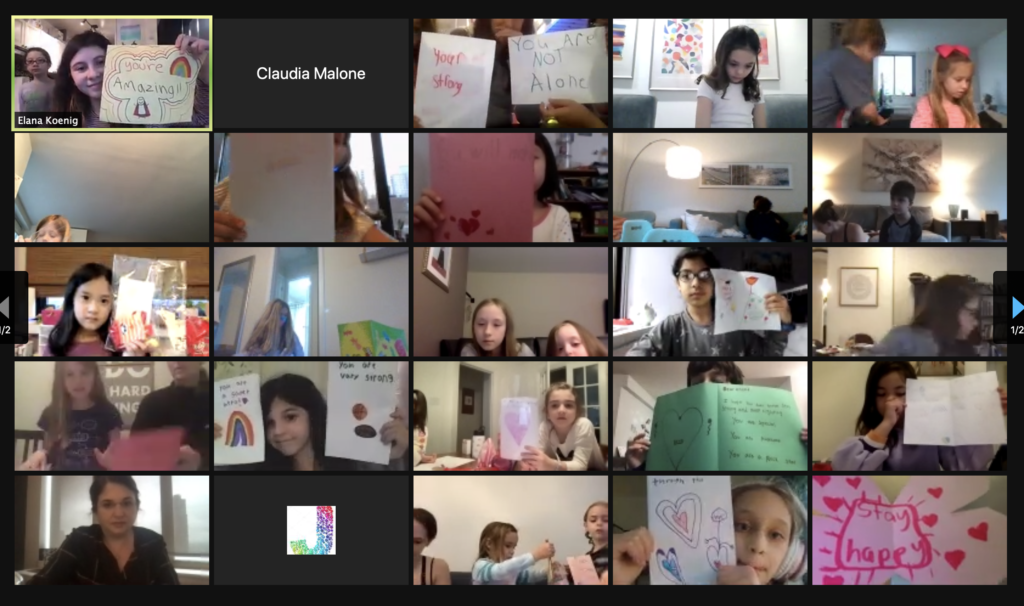 Because of the current health crisis, most of our Crazy Socks events over the past year have been virtual. We still have a great time making cards and assembling gift packages together! When the gift bags are done, they are mailed to KCCF for hospital delivery. The virtual format is great for connecting with volunteers from all over!
Payable to:
Koenig Childhood Cancer Foundation
Mail to:
1175 York Ave., Suite 15E New York, NY 10065