"Dear Elana,

Thank you so much for the lazer cap! It was so kind of you. After COVID, we have to have a playdate! And I can't wait to see you at summer camp!

Love, Eve

P.S. The cap is really easy to wear, and I think it will help!"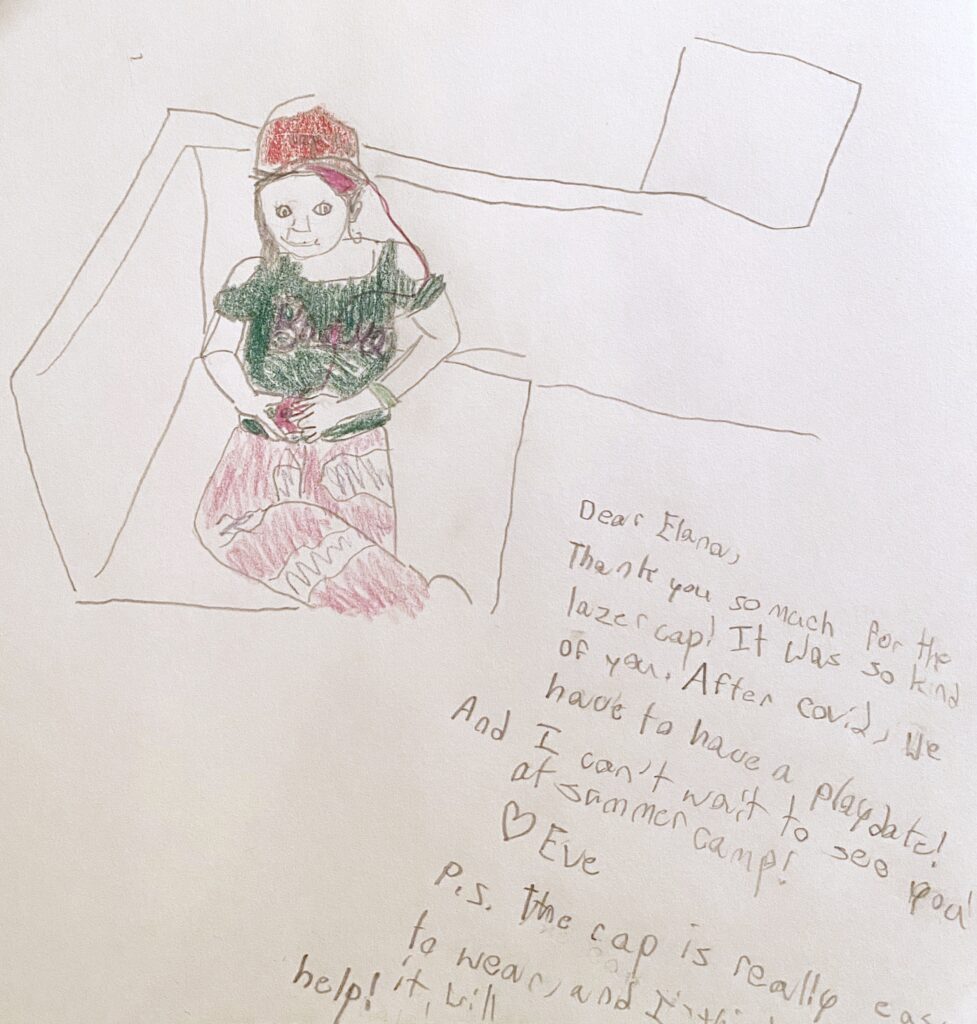 "We are so thankful for the Koenig foundation. They have been there for emotional support and financially. They've helped us with bills, supplied us with other resources and most of all been our friends. They've hosted playdates, virtual parties for siblings and just been a listening ear. We love that not only are they there during treatment but after as well."
"Koenig Childhood Cancer Foundation has been there for us from the beginning, always supports us emotionally and even brought us food and snacks when we were in the hospital for a week. They also sent us a beautiful fruit basket at home for the family to enjoy during these hard times. It's a great feeling when you know you have somewhere to go for help, we love you!
"They were an amazing support for us while we were in NYC and battling the hardships of COVID. They dropped off diapers and other essentials for my warrior and even treated us to a nice lunch and good company. Hearts of Gold."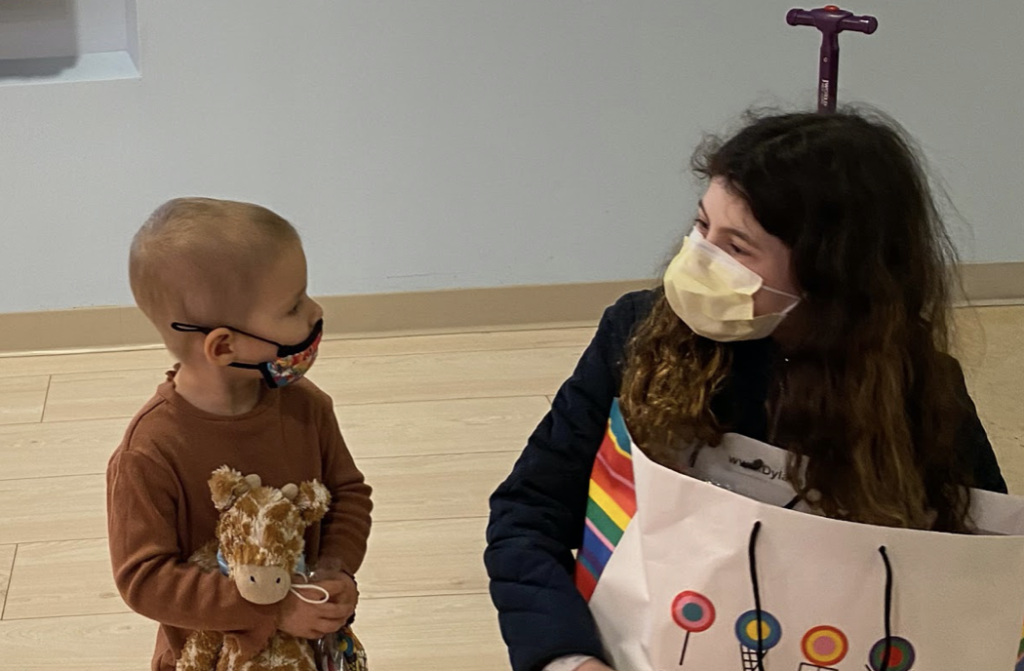 "As a volunteer, I've gotten to know everyone at this organization. It's a family operation led by an incredible, driven young girl named Elana. I've seen firsthand how much the work they do improves the lives of children and their families. It's really beautiful to witness."
Payable to:
Koenig Childhood Cancer Foundation
Mail to:
1175 York Ave., Suite 15E New York, NY 10065