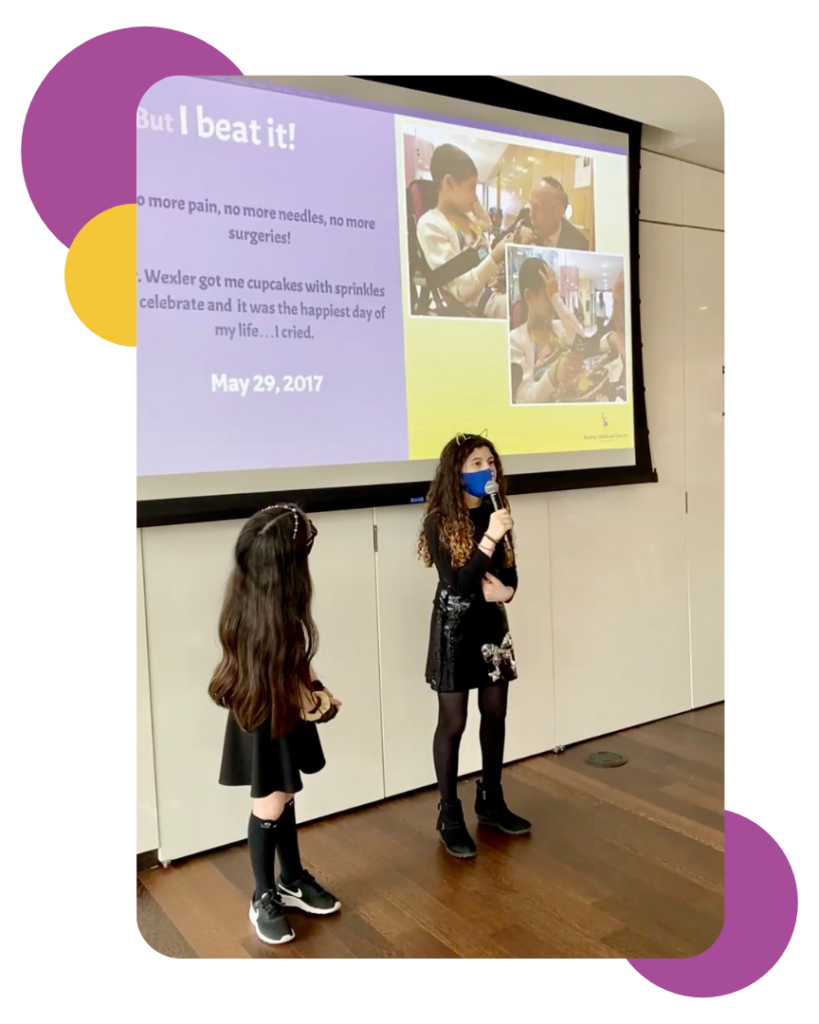 KCCF Founder Elana Koenig has been sharing her story with people since she was 8 years old. She is an exceptionally talented public speaker and an inspiration to compassionate souls and young leaders everywhere.
Listen to her tell her story of how she overcame a devastating cancer diagnosis and used her pain as an opportunity to help others.
Elana does speaking engagements for schools, graduations, companies, sports events, community groups, and more. Her presentation can be tailored to engage your specific audience – whether they want to get involved in KCCF's work or just listen to an incredible story.
If you'd like to book Elana for a speaking engagement, fill out the form below or email join@thekccf.org.
Payable to:
Koenig Childhood Cancer Foundation
Mail to:
1175 York Ave., Suite 15E New York, NY 10065